2019 Back To School Carnival: August 23rd
2019 -2020 School Registration
Back to School Registration August 7 – 8
August 7th – 8:00 am – 4:00 pm
August 8th – 12:00 pm – 8:00 pm
The following documents are required for all new students:
Birth Certificate
Updated Immunization card
Proof of address
Parent ID
Required document for returning students:
If you have any questions contact Juani Fernandez at 801-974-8315 or Juani.Fernandez@slcschools.org
Kindergarten Olympic Ceremony June 3, 2019 at 9:00 am
Maker Space in the Library
SEP Online Scheduler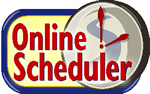 https://www.canyoncreeksoftware.com/scheduler/ut/slc/
Mountain View Elementary
PARENT TEACHER CONFERENCES
January 16, 3:00-7:00 PM & January 17, 12:45-7:00 PM
Starting Thursday, December 20, 2018 and running until midnight Monday, January 14, 2019 parents will have the opportunity to access their teachers' calendars and schedule a convenient conference time.
Remember, the appointments are available on a first-come, first-serve basis. To make an appointment go to the school websitehttp://mountainview.slcschools.org and click on the link there.
If you don't have internet access, you may access the internet via the computers at your local library or here at the school. If you have any questions, please call the school office at 801-974-8315
PASSWORD: MVES
---
Mountain View Elementary
CONFERENCIAS DE PADRES Y MAESTROS
16 de enero, 3:00-7: 00 PM y 17 de enero, 12:45-7: 00 PM
A partir del jueves 20 de diciembre de 2018 y hasta la medianoche del lunes, 14 de enero de 2019, los padres tendrán la oportunidad de acceder a los calendarios de sus maestros y programar un horario conveniente para la conferencia.
Recuerde, las citas están disponibles por orden de llegada. Para hacer una cita, vaya a la página web de la escuelahttp://mountainview.slcschools.org y haga clic en el enlace.
Si no tiene acceso a Internet, puede acceder a Internet a través de las computadoras en su biblioteca local o aquí en la escuela. Si tiene alguna pregunta, por favor llame a la oficina de la escuela al 801-974-8315
CONTRASEÑA: MVES
Click the link below for step by step instructions.
Early Open Enrollment: December 1, 2018 - February 15, 2019.
For the coming school year, students interested in enrolling in a Salt Lake City School District school, who live outside the district or school boundaries, may submit an Open Enrollment Application during the Early Open Enrollment period from December 1, 2018 through February 15, 2019. For your convenience applications are available online at https://apex.slcschools.org/apex/f?p=1900:1:15809246653967
Click on the link below for information and how to apply.
https://www.slcschools.org/departments/educational-equity-and-student-support/student-services/school-choice/how-to-apply/
Students may apply for enrollment in schools designated as "Open" to transfer. Selected schools, programs and grades may be at capacity for the upcoming 2019-2020 school year and not available as a choice for out-of-resident students.  A list of schools accepting open enrollment applications for the coming school year may be obtained after November 30, 2018 from  https://www.slcschools.org/departments/educational-equity-and-student-support/student-services/school-choice/school-openclosed-status/ or by calling Student Services at (801)578-8206.
Students who wish to attend a school outside their neighborhood boundaries and are currently enrolled in 6th grade must apply for transfer to the middle school of their choice and 8th grade students must make application for their high school of choice during the Early Open Enrollment window.
          *      *     *     *     *     *
A currently enrolled nonresident student shall be permitted to remain enrolled, subject to the same rules and standards as resident students, without renewed applications in subsequent years unless any of the following occurs:
The student graduates or is no longer a Utah resident;
The student is suspended or expelled from school;
The district determines that school enrollment will exceed the open enrollment threshold;
If the transfer of a currently enrolled student is being rejected for the coming year, parents will be notified by March 15, 2019.
---
El Próximo año escolar, los estudiantes que estén interesados en inscribirse en una escuela de Salt Lake City, que vivan fuera de los límites del distrito o de vecindario de la escuela, podrán presentar una solicitud de Traslado de Matriculación durante el período de Inscripción Temprana desde el 1 de Diciembre hasta el 15 de Febrero del 2019.   Las solicitudes están disponibles en línea en slcschools.org; departamentos, Opcion de escuela.
Los estudiantes podrán solicitar su petición en las escuelas designadas con traslado "abierto".  Posiblemente algunas  de estas escuelas no tengan cupo libre para las solicitudes de traslado del año escolar 2019-2020 y no haya lugares disponibles.
Puede obtener una lista de escuelas, calificaciones y programas disponibles u otra información relacionada con la política de inscripción abierta después del 30 de noviembre de 2018 en https://www.slcschools.org/departments/educational-equity-and-student-support/student-services/school-choice/school-openclosed-status/  o llamando a Servicios al Estudiante al (801) 578-8206.
Los estudiantes inscritos en Sexto (6to.) grado bajo un Permiso Especial en una escuela por traslado deberán presentar de nuevo una solicitud de traslado durante la Inscripción Abierta. Especialmente  para aquellos estudiantes que pasarán a su educación media.
Los estudiantes de 8vo grado bajo un Permiso Especial en una escuela por traslado deberán  presentar de nuevo una solicitud de traslado en la escuela secundaria superior de su elección durante el Período de Inscripción Abierta.
* * * * * * * * * * * *
Los estudiantes no residentes del vecindario y que estén inscritos Este Año en su escuela con un permiso especial  podrán asistir allí mismo durante los próximos años escolares  siempre y cuando observen el reglamento escolar.
La solicitud de traslado de cualquier estudiante podrá ser rechazado y/o nulificada su inscripción del estudiante puede ser descontinuada en esa escuela como resultado de lo siguiente:
El estudiante se ha graduado, o deja de ser residente del Utah;
Falta de espacio o cupo en cualquier programa de la escuela;
Reportes de mala conducta del estudiantes que no observa los Reglamentos del distrito/escuela; e incluso la suspensión/expulsión​ del plantel.
Si el permiso especial del estudiante actualmente inscrito debe ser rechazado para el siguiente año escolar, los padres serán notificados por escrito para el 15 de Marzo del 2019.
---
Timeline for 2019-20 Open Enrollment
Prior to November 30, 2018
Board designates school's status of Open or Closed for Early Open Enrollment
December 1, 2018 to February 15, 2019
Early Open Enrollment Applications submitted online.
February 16, 2019
School administrators have access to submitted applications.
March 15, 2019
Principals notify parents of currently enrolled students who will not be permitted continued enrollment for the coming year.
March 31, 2019
Deadline for principals to notify parents in writing of Early Open Enrollment application status.
April 15, 2019
Deadline for parents to accept or decline Early Open Enrollment opportunities.
Schools may NOT develop "waiting lists" from Early Open Enrollment applications. Applications must be accepted or rejected by the March 31 deadline.
Students whose applications are rejected during the Early Open Enrollment may reapply for a Late Enrollment after April 1 for the coming year.
You may refer to the Administrative Procedures for- Policy S-1Link to APs for S-1 for more information.
Parent Meeting/Reunion de Padres Fridays at 8:30 AM at the CLC
Join us to learn about what's happening in the schools and build relationships within the community.  Be a part of your child's education.
Just a reminder - The Halloween sCARE Fair is Friday!
Halloween sCARE Fair
On October 26th the CLC will be hosting a sCARE Fair that will include flu vaccinations.  The vaccinations are being provided by Walgreen's  are free for anyone without insurance while supplies last. If you have insurance please bring your card! This helps us be able to maximize the number of vouchers we have for those without insurance. The main event will be between 3:00-6:00 PM and will feature a number of community partners who provide health care supports and/or services. We will have activities for the kids and a fun photo booth.
Click the link for more information in English and Spanish
Parent University: Elementary Edition (K-6)
SLCSD is hosting a Parent University for parents with elementary students on September 15, at Glendale Middle School. Sessions will be conducted in English and Spanish. We are focused on a couple of issues we have heard parents say they are interested in:
Choosing the right book for your child's reading level  
Thinking like a scientist everyday
Making reading homework fun and effective
 Using Eureka math resources at home
Activities to support your child before Kindergarten
A representative will be there to help set up your PowerSchool and Messenger accounts so you can access school information on your phone or other device.
Space is limited so please register in your front office or using the social media link.
Parent University: Elementary Edition (K-6)
Extended Learning Program Information 2018-2019
The Scholastic Book Fair is Coming!
The Book Fair is coming to Mountain View Elementary September 24 – 27, 2018.  You can buy books at school or shop a bigger selection online.  Click the Learn More link to begin shopping September 19 – October 2, 2018.  We are also looking for volunteers to help setup, decorate, clean-up and work during the fair.  You can sign up online (Learn More link) or sign up in the Library!  What a great way to help support Mountain View Elementary and get students excited about reading.
http://www.scholastic.com/bf/mountainviewelemschool23
Thanks for a great Back to School Carnival!
A special thank you to the following organizations.  Your help and support make this carnival possible! 
 Salt Lake County Lead Safe Homes and Utah Physicians for a Healthy Environment, Paul Mitchell  School,  Google Fiber,  Utah Food Bank, Glendale-Mountain View PTO, Hartland Community 4 Youth and Families, Utah Clean Energy Neighborhood Light Swap,  Glendale Public Library, University of Utah Office of Engagement, Community Health Centers Neighborhood Clinic, Association for Utah Community Health, Running Forward, Communidades Unidas, Utah Community Action,  Bad Dog Art,  Horizonte Instruction and Training Center,  Utah Higher Education Assistance Authority, English Skills Learning Center/Horizonte instruction and Training Center- ESL table,  Centro de la Familia, Voices for Utah Children, Select Health, Department of Workforce Services and many community volunteers.
Back To School Carnival - August 24, 2018
School Carnival Fall 2018
What a great booth at the Carnival!  We are career and college ready at Mt. View. 
First Day of School
We are so excited for the new school year to begin. Breakfast will be served to students starting at 8:00. The school tardy bell rings at 8:10.  Remember that the school day ends at 2:45 so please make arrangements before coming to school. See you on Monday!